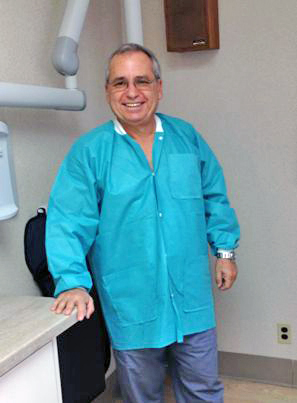 Allen J. Rosenthal, DDS, Endodontist
Dr. Allen Rosenthal earned his undergraduate degree at Queens College City University of New York, before attending dental school at the State University of New York at Buffalo, graduating in 1978 with his Doctor of Dental Surgery (DDS) degree, and his Certificate in Endodontics in 1981. He continues to advance his knowledge of endodontics regularly by attending the annual American Association of Endodontics meeting. Dr. Rosenthal has been practicing in Stamford, Connecticut, since 1982.
For Dr. Rosenthal, the most gratifying aspect of endodontic care is having the ability to diagnose and treat patients who are in pain and help them return to their normal daily routines.
Dr. Rosenthal is a member of many professional organizations, including:
American Dental Association
American Association of Endodontics
Connecticut Dental Association
Connecticut Association of Endodontists
Stamford Dental Society
He has been a volunteer dentist for many years, performing root canal therapy with the Mission of Mercy program in Connecticut. Dr. Rosenthal has been recognized in the "Top Dentists" issue of both the Connecticut Magazine and the Stamford Magazine.
Outside of the office, Dr. Rosenthal is an avid sailor, skier, and fly fisher.
---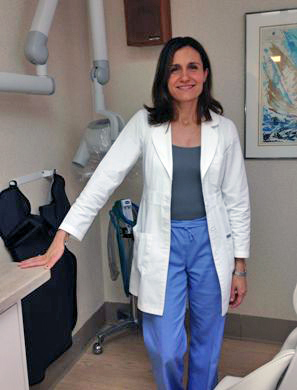 Agnes Herceg, DDS, Endodontist
Dr. Agnes Herceg attended the New York University College of Dentistry, graduating with honors in Endodontics in 1995. She continues her dental education regularly through attendance at the biannual meeting for the American Association of Endodontics. Dr. Herceg joined Dr. Rosenthal's practice in 1999, and has been a partner since 2004. As an endodontist, her goal has always been to provide her patients with proper diagnosis and with the highest level of care possible.
Dr. Herceg has received a number of awards, including the Dental Material Honors Award in 1995, and the Samuel Hannah Holzman Endodontia Award, also in 1995. She was a clinical professor at the NYU post-graduate program for 2 years and has been recognized by both Connecticut Magazine and Stamford Magazine in their "Top Dentist" issues. Dr. Herceg is also a member of the following professional organizations:
American Dental Association
American Association of Endodontics
American Academy of Oral & Maxillofacial Radiology
Connecticut Dental Association
Seattle Study Club
Dr. Herceg is happily married to her husband, Mark, with whom she has 3 daughters. In her spare time, she loves to travel, cook, and practice yoga. She also enjoys watching her daughters play tennis, ice-hockey, and soccer.
---
Our Staff